Reservations for Arboretum tailgating is postponed until further notice due to COVID-19 to ensure student safety :)
Calling All UCF Football Fans! You can now reserve the Timothy R. Newman Nature Pavilion for TAILGATING during football season! Make your reservation now!
Situated on Gemini Blvd. across from Parking Garage C the nature pavilion is nestled in a beautiful setting within earshot of Spectrum Stadium, and is just a short walk to the stadium through the Arboretum or along Gemini Blvd.
The Pavilion is a covered, open air space with a large grill, picnic tables, ceiling fans, and electrical outlets powered by rooftop solar panels. It holds up to 80 people so it is perfect for company tailgates and other large football parties. Onsite parking is included in the cost.
Gather your friends, family, and co-workers and come support our UCF Knight Football Team this Fall while enjoying the Arboretum at the same time.
Click below for the reservation form.
2019 Reservation Form
2020 Reservation Dates
2020 dates coming soon…

2019 Reservation Dates
Next game:
August 29 (v FAMU)
September 14 (v Stanford)
September 28 (v UConn)
October 19 (v ECU)
November 2 (v Houston)
November 29 (v USF)
Arboretum Tailgating Info
Tailgate at our cozy pavilion
Bring your own food, drinks, and charcoal (brick grill provided, can also bring your own grill)
Parking is included
$1,200 total
$250 non-refundable deposit due 3 – 5 business days after submitting the Reservation Form. The remaining balance will be due 1 week prior to the reservation date (cash and check accepted)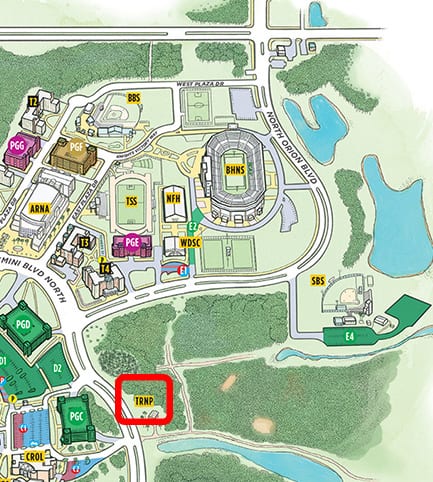 For reservation questions and details, contact us at arboretum@ucf.edu, or at 407-823-3583.